In this note in today's (Novemebr 28, 2022) "The Australian" newspaper, I explain why the increased use of wind and solar won't being Europe increased energy independence – a point also made last week by the head of NATO and, I argue, implied by the International Energy Agency:
https://www.theaustralian.com.au/commentary/costly-proof-energy-autonomy-gone-with-the-wind-and-sun/news-story/fc8a7f4754cd3b55da8620a3afad1a3c
Costly proof energy autonomy gone with the wind (and sun)JAMES PHILIPS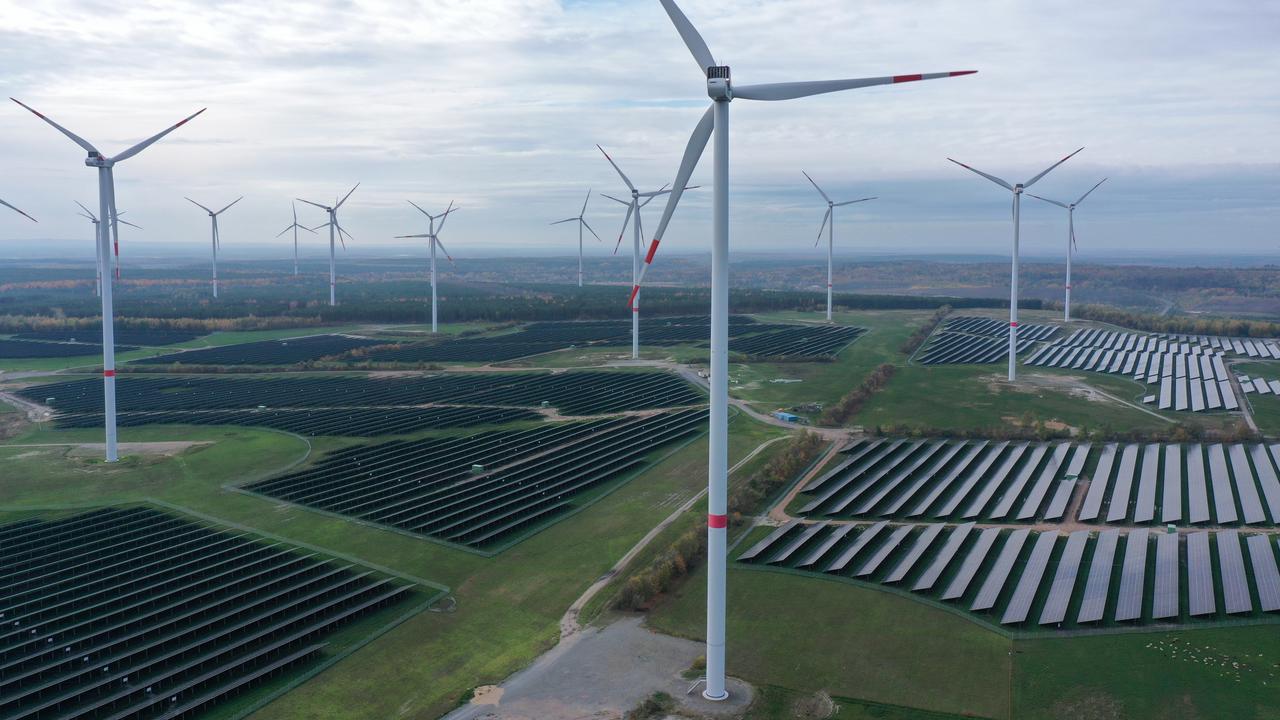 In response to Russia's war, renewables advocates say Germany should increase its reliance on wind and solar generation, and that this will bring energy independence. It won't, for two reasons: fuel and materials.
The International Energy Agency has said natural gas "is seen playing a major role supporting a transition to net-zero energy systems". In July, the European parliament endorsed proposed EU rules allowing investment in gas and nuclear power as part of the energy transition.
Wind and solar generation need to be supported by gas, so accelerating the transition to solar and wind is likely to increase demand for natural gas (unless a new technology is developed). That has been Germany's experience to date: from 2000 to 2021, as wind and solar went from 0.7 per cent of energy consumed to 12.4 per cent, natural gas went from 20.8 per cent to 25.8 per cent.
In response to Russia's war, Germany can do what it is doing: reduce its imports of Russian gas and increase its imports of gas from elsewhere. Implementing this switch has faced bottlenecks in the infrastructure for importing gas from new sources as well as the limited availability of supply to meet the sudden increase in European demand. The switch has reduced fuel reliance on Russia, but not resulted in fuel independence.
The IEA has also said a transition to renewables is a "shift from a fuel-intensive to a material-intensive energy system". On November 21, NATO Secretary-General Jens Stoltenberg warned the energy transition to renewables could create a new dependence on Chinese materials, just as Europe is weaning itself off dependence on Russian fuel.
Wind and solar are intermittent and low-energy-intensive sources of energy. A system built on them requires a massive increase in equipment and therefore in mining and industrial production. Such an energy system needs a hugely extended transmission network to link dispersed generators, it needs more than three times the amount of primary generation capacity to compensate for the intermittency of wind and solar, and it needs storage and back-up generation capacity to power the grid when wind and solar are not generating.
Oil, coal and gas are found in many places around the world. The materials required for an energy system built on renewables are not. Since China dominates industrial capacity and supply of critical minerals, more wind and solar will mean more dependence on China. (As Jim Chalmers said at the Australian Critical Minerals Summit on Friday: "Critical minerals could be the opportunity of the century for Australia.")
Between 2000 and 2021, Germany's use of nuclear energy declined from 12 per cent to 5 per cent of energy consumption. Along with its pro-renewables policy, Germany had been running an anti-nuclear policy. This is no surprise, since Green political parties typically urge both.
Many solar and wind advocates claim these are the cheapest means of generation. To support the renewables-only agenda, advocates misrepresent the system costs of wind and solar by not including the full costs of transmission system expansion or of the "firming" of intermittent wind and solar generation (of which gas peaking generators are a major source).
Often, advocates say that only five hours a day of firming capacity is required. That reminds one of a warning sign of the Bernie Madoff fraud scheme – he promised 10 per cent returns regardless of the performance of underlying investment markets. The amount of firming capacity required is grid-specific, dependent on the diversity of weather systems within the relevant electricity grid and the frequency of solar and wind "droughts" within those systems.
There are now live examples (Britain, California and Germany are three, and Australia is trending) that demonstrate that just because wind- and solar-generated electricity is cheap at the point of generation does not mean a grid powered by those sources will provide affordable electricity. The experience is that the transition to renewables is highly price-inflationary.
None of this is to suggest solar and wind generation do not have an important role in reducing CO2 emissions. But there are now vested ideological, political, business and financial interests that have placed their bets on solar and wind.
As always when faced with an alignment of powerful interests, we should be sceptical. Because access to affordable and available energy is fundamental to human wellbeing, we owe ourselves (and especially the billions of people still living in energy poverty) a franker discussion about CO2 reduction, one not distorted by an anterior bias towards a particular solution.
In the meantime, for Germany more wind and solar will mean more reliance on international supply chains for materials, and more reliance on imported gas – not energy independence.
James Philips is a Sydney lawyer, historian, company director and writer.