A note from me in The Australian Financial Review. I don't know where they got that picture from…
https://www.afr.com/work-and-careers/workplace/law-grads-need-better-leadership-to-manage-working-hours-20200122-p53tle
Opinion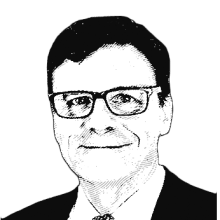 Law grads need better leadership to manage working hours
Ticking time sheets won't make young lawyers happier. Law firms must set clearer expectations and be good people managers.
James Philips Contributor
Jan 22, 2020 – 2.40pm
Graduate lawyers sometimes work very long hours. Some graduates are unhappy with that. It is hard to know the full cause of that unhappiness, but changed prospects and attitudes are probably partly responsible. Poor management may also be a cause.
When I entered a large law firm as a graduate more than 30 years ago, my attitude to the moderate pay, high demands and long hours was that I was investing in my own skills and career prospects. I wanted to learn as much as possible as quickly as possible. I was keen to move from interminable study to applying my knowledge to help clients. I wanted to make partner quickly.
It is hard to know how typical that attitude was. Based on my discussions with peers, something close to that attitude was not uncommon.
What's changed? Some graduate lawyers have complained about the hours they work, and the Fair Work Commission is monitoring whether graduate lawyers are paid below award hourly rates, having regard to their above-award annual remuneration but also their long hours worked. That's new. Of course, law firms must always comply with their legal remuneration obligations.
Then there are generational cultural and attitudinal differences. We need to be careful here. I am not aware of reliable data on these issues. Graduate lawyers at high-performing law firms are not typical of their age cohort. Many of them are at the highly intelligent and highly ambitious end of the distribution curve.
At least some graduate lawyers have attitudes not dissimilar from mine when I was a graduate. What they most want is the opportunity to do interesting work, and to learn and develop their skills. They care at least as much about mentorship, instruction and guidance on the job as they do about the level of their remuneration for the hours worked.
At least many law firms are aware that not all team leaders are always good people managers, and work on it.
But some probably haven't bought into that deal. In the graduate recruitment process, law firms may emphasise the attractive aspects of working as a lawyer. Perhaps some graduates do not understand the full picture. And perhaps some do, but think it should be changed.
There may be rational and attitudinal reasons for dissatisfaction.
If you see your graduate lawyer role as a stepping stone to other jobs in law or in another industry, you may be less inclined to accept that the role involves investment by you in your own future. The proportion of graduates who do see their job as a stepping stone has risen over the years.
Some graduates now may have a different attitude in a more fundamental way. They may think it is unfair or exploitative that they work at a low hourly rate, or that their hours worked are inconsistent with their aspirations for work-life balance.
It has always been dangerous for high-performing law firms to talk in general terms about work-life balance. In some functional areas within law firms, working hours can be managed and are fairly predictable.
In the event-driven functional areas, such as work on large transactions or strategic litigation, deadlines are often short and intensity of effort is needed. The knowledge required to successfully execute that work has many dimensions, so that the work cannot just be spread around in order to avoid any lawyers working long hours.
That knowledge includes not only deep technical analysis and knowledge, but a detailed understand of all relevant facts and of the context of the transaction or case, including the client's objectives and strategy – as well as the preferences of key members of the client's team for such matters as style of communication and appetite for risk.
For those graduate lawyers who do accept the high-intensity nature of much of the work in some parts of a law firm, an issue at least as important as hourly remuneration is likely to be the quality of management of the transaction or case. Are the team leaders watching out for any signs of exhaustion or staleness? Burnout or sickness should never be part of the bargain.
Many transaction or case leaders see it as a core part of their role to monitor their team and give overburdened members a break, or reallocate work if needed. But some team leaders may at times fall down on this issue. Some graduates may see the hourly remuneration lever as an indirect way to address the unevenness of team-leader management skills. At least many law firms are aware that not all team leaders are always good people managers, and work on it.
If the issue of graduate lawyer remuneration is caught up with a bunch of issues, the fix may be not only about remuneration, let alone be resolved by new regulations that make ticking time sheets mandatory. In law firms, just like in other businesses, employment problems are best solved in the individual workplace. Clarity on just what the deal is for graduate lawyers, and good management in a demanding environment, is needed.
James Philips is a Sydney lawyer, company director and writer.